The Ambassadors Theatre
West Street, London, WC2H 9ND GB
Attualmente in scena al
The Ambassadors Theatre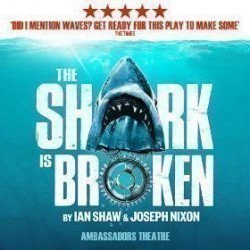 Apre 9 ott 2021
Apre 9 ottobre 2021
The Shark Is Broken
The Ambassadors Theatre
Biglietti
a partire da 21,49€
Cape Cod, 1974: shooting on JAWS has stalled. The film's lead actors – Robert Shaw, Roy Scheider and Richard Dreyfuss – are stuck on a boat, frustrated by foul weather and a faulty mechanical co-star. Awash with alcohol and ambition, three great white sharks start to bare their teeth… 
The Shark is Broken reveals the hilarious behind-the-scenes drama on one of Hollywood's biggest blockbusters. 
Sonia Friedman Productions is delighted to announce its second production at the Ambassadors Theatre in 2020. After a sell-out, critically acclaimed premiere at the 2019 Edinburgh Fringe, Ian Shaw and Joseph Nixon's brilliantly funny play will arrive in the West End from 11th May.
Prestazioni da: sabato 9 ottobre 2021
Prestazioni fino a: sabato 15 gennaio 2022
The Shark Is Broken
I servizi presenti al The Ambassadors Theatre
Climatizzato
Bar
Impianto audio a infrarossi per disabili
Membro Q-Park
Toilette
Biglietti d'ingresso al The Ambassadors Theatre
Gli spettatori con disabilità e i loro accompagnatori hanno diritto a uno sconto. Si prega di contattare il The Ambassadors Theatre al numero 020 7395 5405.
Posizione The Ambassadors Theatre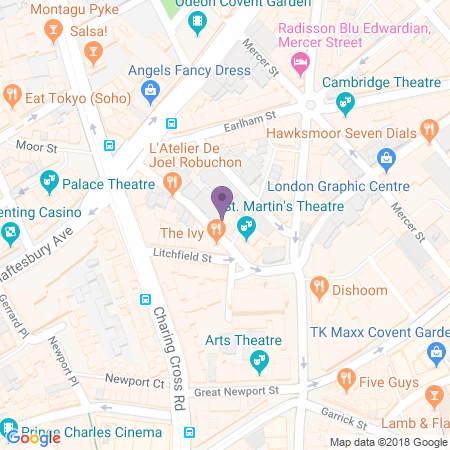 Indicazioni stradali
Informazioni turistiche
Stazione della metropolitana più vicina
Leicester Square

Covent Garden
Stazione ferroviaria più vicina
Linee della metropolitana
Autobus giornalieri
(Charing Cross Road) 14, 19, 38, 24, 29, 176
Autobus notturni
(Charing Cross Road) 14, 24, 176, N5, N19, N29, N38, N41, N279