Trafalgar Studios
14 Whitehall, London, SW1A 2DY GB
Attualmente in scena al
Trafalgar Studios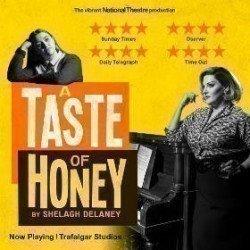 A Taste Of Honey
Trafalgar Studios
4,3/5
-

Basato su

6

recensioni - (Recensioni)
4,3

6

recensioni
Biglietti
a partire da 41,99€
Shelagh Delaney's ground-breaking British classic A Taste of Honey returns to the West End for the first time in 60 years.
Directed by Bijan Sheibani (Barber Shop Chronicles) and designed by Hildegard Bechtler (Antony and Cleopatra), A Taste of Honey is a gritty depiction of working-class life in post-war Britain and an exhilarating portrayal of the vulnerabilities and strengths of the female spirit in a deprived and restless world. 
Prestazioni fino a: sabato 29 febbraio 2020
A Taste Of Honey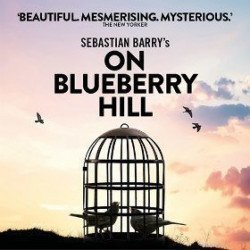 On Blueberry Hill
Trafalgar Studios
Biglietti
a partire da 21,49€
Following critically-acclaimed and sell-out runs in New York and Dublin, Olivier-Award winning Fishamble and Sebastian Barry's universally celebrated play, On Blueberry Hill, comes to London's West End for 8 weeks only.
Sebastian Barry is one of Ireland's greatest living writers and the current Laureate of Irish Fiction. His novels and plays have won, and been nominated for, the MAN Booker Prize and the Irish Book Awards among many others. His novels include the international best sellers Days Without End and A Long Long Way.
In Barry's beautiful style, On Blueberry Hill features best of friends and worst of enemies Christy (Niall Buggy) and PJ (David Ganly), who are destined to share their lives for twenty years. As the two men reflect on the hope and torment of life outside - they slowly uncover the events that have led them to their world with explosive, bittersweet consequences.
Directed by Fishamble's Jim Culleton, this new play is bursting with humanity as it explores forgiveness, survival, and ultimately, love.
Prestazioni da: giovedì 5 marzo 2020
Prestazioni fino a: sabato 2 maggio 2020
On Blueberry Hill
I servizi presenti al Trafalgar Studios
Climatizzato
Bar
Impianto audio a infrarossi per disabili
Membro Q-Park
Toilette
Posizione Trafalgar Studios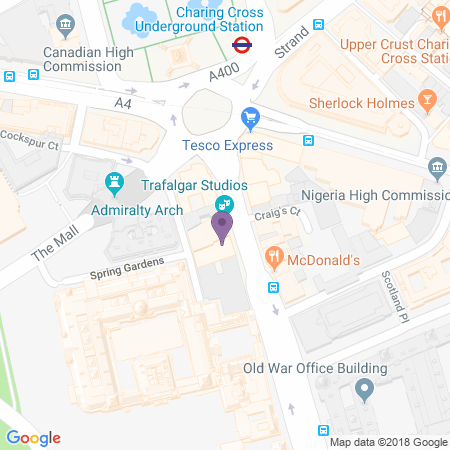 Indicazioni stradali
Informazioni turistiche
Stazione della metropolitana più vicina
Stazione ferroviaria più vicina
Linee della metropolitana
Bakerloo
Northern
Circle
District
Autobus giornalieri
(Whitehall) 3, 11, 12, 24, 53, 88, 91, 159, 453; (Strand) 6, 9, 13, 15, 23, 29, 87, 139, 176
Autobus notturni
(Whitehall) 12, 24, 53, 88, 159, 453, N2, N3, N5, N11, N18, N20, N44, N52, N87, N91, N97, N109, N136, N155, N381 (Strand) 6, 23, 139, 176, N9, N13, N15, N21, N26, N29, N41, N47, N89, N279, N343, N551